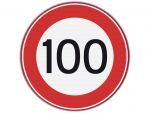 Belgium Speed Limit Mapraid 2016
Start: to be defined
End: to be defined
Date and Times are approximate.
If you would like to participate, please fill out this [ registration form]. Registration is open until UTC, or untill the maximum amount of participants is exceeded.
Please do not make any edits in the raid area until after the raid begins. This will allow us to get good mapraid statistics.
Goals
The main goal of this MapRaid is adding speed limits in the Walloon region of Belgium.
If you see basic errors on the map, like bad turns, you can fix them along the way. However, keep focused on the mapraid goal. If you see bigger problems that can be addressed later, contact a raid leader or record it in

this form.
Communication
Because of the multiple languages used in the BeNeLux, the main language is English. There is help for translations.
When working in the raid area, please set yourself to visible in WME chat. Also, turn on the Live Users layer. This will serve to collaborate smoothly and get quick help at your location if needed.
We will use Slack as the main communication platform. There is a special Slack Channel for this raid. If you are not already part of the Benelux Slack team, you will be invited shortly before the Raid starts.
Raid Area
This MapRaid has only 1 group, working together in the southern part of Belgium. We kindly urge you to stay within the raid area. Use the overlay as it roughly shows the border. The area neighbours France, Germany and the Netherlands. Please do not edit in other countries, even though you might have access. If something needs to be updated, inform one of the hosts who will contact the neighbouring country.
Speed Limits guidelines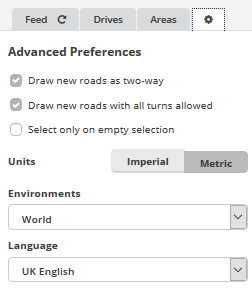 Speed Limits in Belgium are expressed in km/h. Always use the metric units setting (see picture) in WME when working with speed limits. There is a handy Speedhelper script that greatly facilitates entering speedlimits.

The speed limits of the roads shall be verified with WME Street View. Unless differently indicated by road signs, the following speed limits shall be used on map: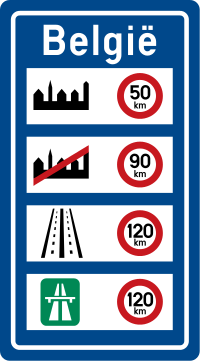 Living street (Woonerf / Zone résidentielle): 20 km/h
School zones and cycling streets (fietsstraat / rue cyclabe): 30 km/h
Urban areas: (between white city boundary boards): 50km/h
Rural areas:

Freeways: 120km/h
Express ways, 4 lanes and a solid median: 120km/h
All other roads outside cities: 90km/h, except for the city of Damme (including Hoeke, Lapscheure, Moerkerke, Oostkerke and Sijsele), where it is 70 km/h.

We will follow the guidelines on Speed Limits in the BeNeLux, with the following exception:
If there is no streetview available, or you cannot find signs on streetview, you are allowed to enter the default speed limit by an 'educated guess':
Check if there is a school
Does it look like a city or village?
Does the road have separated GPS tracks?
etc.

Note:
The limits shown above apply only if there are no other signs present, as the signs may prescribe a lower or a higher speed limit.
The sign for the city (with or without name) indicates a speed limit of 50 for the whole city. If another speed limit sign is within the borders of the city, it is only valid until the next intersection.
currently WME allows to specify only one speed limit for a single road segment. If a road has variable speed limits, we enter the lowest/highest/no speed limit (or map only the speed limit which is in effect most of the time during daylight hours (most hours of the day, days of the week).
Do not map advisory speed limits (generally blue rectangular sign with white lettering).
Do not map special speed limits for special vehicles. Waze only supports speed limits for private passenger cars.
Where the speed limit changes, make it change in the map. A new junction may need to be added. But do not add a new junction for a speed limit if it will be within 20 meters.
Editing Resources
Only use sources that are allowed by Waze.
Allowed sources:
Satellite Imagery and Street-view from within WME.
Websites from businesses.
...
NOT allowed sources:
Info from other Maps.
Google Maps
Google Street-view.
Warning: If you copy information from unauthorized sources, you may be removed from this mapraid. Also, every segment you edited may be removed from the map. Copying information from copyrighted sources is illegal!
Tools for this mapraid
Basic References
a printable double-sided tri-fold quick reference guide to some of the common topics used in WME.
-->
Highly Recommended Tools
Many tools are essential for good editing, and others make the editing process much easier. Highly recommended are:

WME Color Highlights
This script adds color highlighting to segments and landmarks according to their status and type or other criteria.
Check the option for "No Speed Limit" and Uncheck the other highlight options.
Segments with no speed limit or unverified speed limit will be highlighted orange.
WME Toolbox
This is a script that facilitate the process of editing maps in the WME. It has a toolbar that facilitates the process of removing unnecessary nodes, cut segments, locate "Soft Nodes", or nodes with undefined directions.
WME Speedhelper
WME Speedhelper has made inputting speed data easy, with the use of handy speedsign images. You just need to select one or more segments and click the speed you want. If a segment isn't yet verified, don't worry, these checkboxes will be automatically checked.
To use it, you need to have TamperMonkey (Chrome) or Greasemonkey (Firefox) installed.
!!KEEP MIND THAT YOU ARE RESPONSIBLE FOR THE USE OF ALL SCRIPTS!!
There is a wiki page and a forum with more information about scripts.
Specific tools for this MapRaid
There is an [link Overlay] to view the boundaries of the RAID area via an extra layer. To use it, you need to have TamperMonkey (Chrome) or Greasemonkey (Firefox) installed. The areas are kept simple for smooth working in WME. Please note that the editing access rights can be more refined, especially around the border areas.
Advanced Scripts and Extensions
Right-click pop-up menu that works with speed limit helper.
requires tampermonkey / greasemonkey. Works best alongside Speed Limit Helper.
Read more at WME Context Menu

In the "misc" tab, scroll down to custom markers, choose the last one, and type "kph" in the text box.
Speed Limit URs are the only ones we should be working with during this mapraid.

WME Toolbox

Now with a speed limit highlight option.
This script has lots of ways to help remove unnecessary nodes, cut segments, locate "Soft Nodes", or nodes with undefined directions.
Results
| | |
| --- | --- |
| | Check back here after the raid is completed to see the results and achievements |
MapRaid Promotions
Some editors really let their bright side out, and let their community skills shine. This is even more evident in a concerted group effort with high-density editing like a MapRaid!. Editors of all ranks working closely with each other and the Champs, really lets us everyone get to know each other, and allows certain editors to be recognized for their skills and effort.
When the Champs see someone consistently editing well, interacting well with the community, and knowledgeable of the various details from the Wiki, they can issue promotions. This can be anything from the size of a managed area, to a rank increase, or even a new role.