This script Add button to allows you to split or cut a POI into two, with a copy features.
His usage is limited to this POI category:
--> Natural Features - Sea/Lake/Pool - River/Stream - Forest/Grove - Canal

1 - Create a new segment through the POI from side to side.
Attention: only 2 points of intersection with the contour of the POI.
2 - Select POI and click the button "Split POI"
3 - Check the change, delete the segment create and save.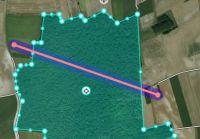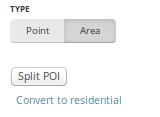 ↓ DOWNLOAD ↓
Compatible with Chrome (Tampermonkey) and Firefox (Greasemonkey)
| | |
| --- | --- |
| | Bring up comments or questions on this page in this forum . |