You can contribute to Wazeopedia by adding content to your local wiki:
#1 Search for it
In the left search field, type in the topic you'd like to write about:
#2 Click it
Now, in the results page, click on the red bold text, your unfound search value, which will lead to creating a new page for it: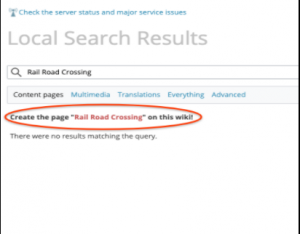 #3 Start editing the new page

---
Related articles
Wazeopedia is a knowledge hub created by Waze and maintained by the Editors' community. The site...

Wazeopedia requires logging in in order to edit local wiki pages. You can log by clicking the LOG...

Editing pages in Wazeopedia is simple. Follow this guide to see how....