What's that saying? "You can never go home"? Well, not between 8pm and 6am at least. Not as long as our Jolly Editor has anything to say about it...
So I'm fielding a UR and get a rather odd response: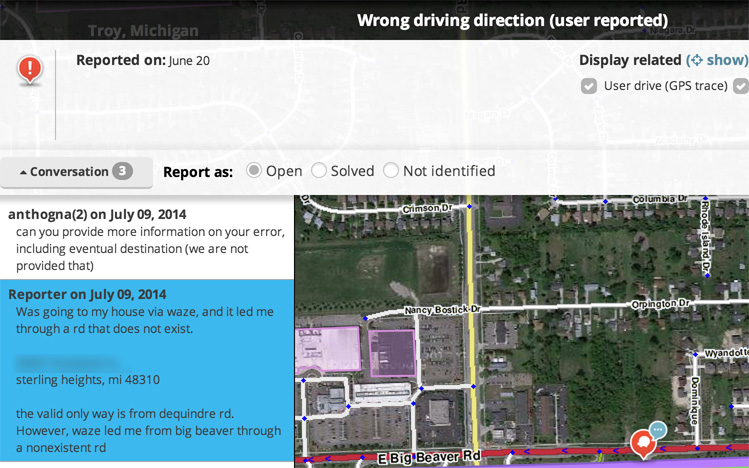 Immediately I think "trying to get home, you were routed onto a road that doesn't exist. ooookey." I go over to where the address is and, lo and behold, no non-existent roads to be found nearby. So I plug the address into LiveMap and pick an origin nearby the UR. After cranking longer than usual, LiveMap eventually coughs up a route: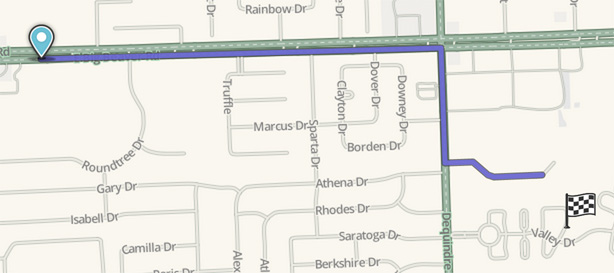 Which shows that, despite the fact that there are clearly roads leading directly to the destination, Waze is making a "best effort" route.
Well, this of course means there must be a turn restriction somewhere. I go checking... nope... nope... no... wait. There's a segment restriction hidden in part of the road leading into the development. I didn't think to grab a screenshot of it, but it was pretty obviously Jolly.
20:00-06:00 daily, all vehicles: "Entry only to residents and welcomed guests"
Yes, someone (presumably another resident of the complex) had coded what is probably a residential community guideline into the map.
I shook my head as I removed the restriction. Driver should be able to go home now.